How to Contact us
EuroMondiale Language Centre
Solution House
47 Dane Street
Bishops Stortford
Hertfordshire CM23 3BT
United Kingdom
Telephone:  +44 (0) 1279 632496
Enquiries@euromondiale.com
For English lessons in Bishops Stortford as well as French, German, Italian, Spanish, and Portuguese classes here in Bishops Stortford (covering the area between Stansted and Harlow) EuroMondiale Language Centre provides friendly, effective language tuition at our Centre in the middle of Bishops Stortford.
Administration
Email & Phone
Monday to Friday 09.00 – 17.30
English Level Assessments
Monday, Wednesday and Friday
Click to Book an Assessment
How to Find Us
We could hardly be more central!
Just:
2 minutes walk from Bishops Stortford Train Station
1 minute from the Bus Station
4 minutes walk from the Town Shopping Centre.
CENTRE LOCATION
Our Centre is in Solution House, a modern building on Dane Street  between the bottom of Hockerill Street and Bishops Stortford Rail Station.  The building has some attractive trees in front as you can see below.  The post code is CM23 3BT.
To reach us from the town centre turn towards the Station at the roundabout in front of the "Price Bailey Accountants" building.  The road bends left and then you will see our building on the left.  From the Station or Bus Station walk in the opposite direction to the car traffic for a hundred metres or so and you  will see our building on the right.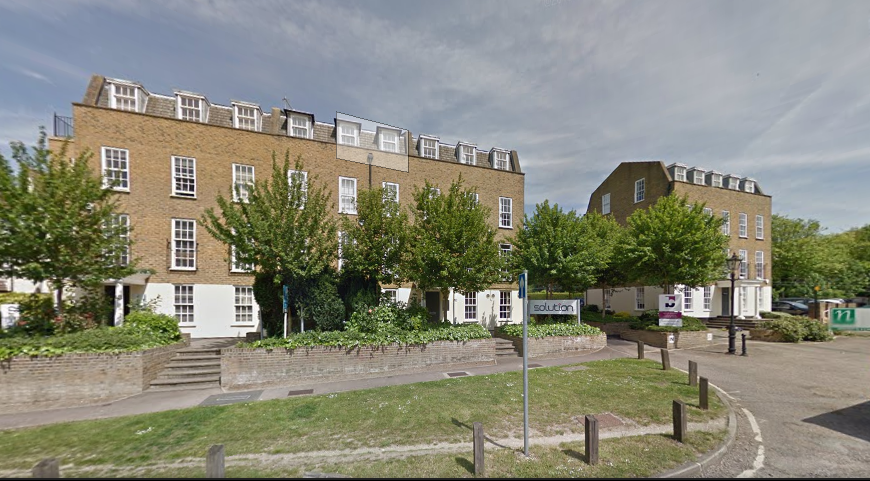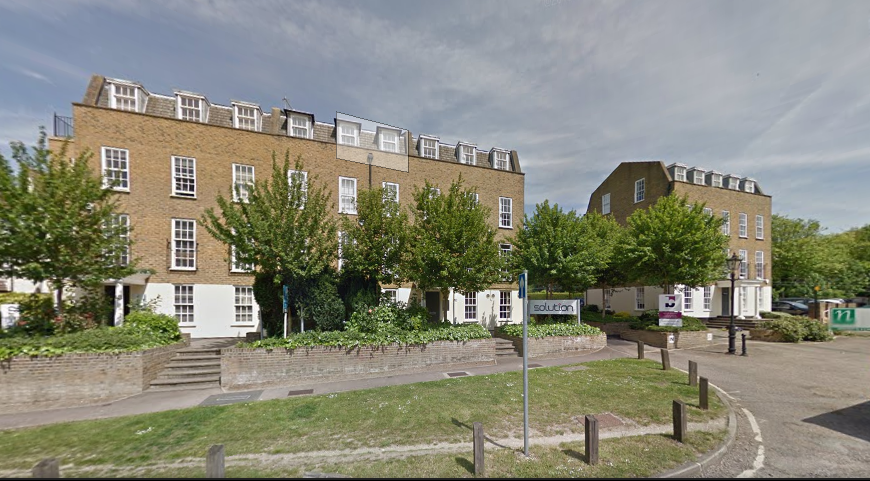 PARKING
Parking at the Centre during the day is very limited. Spaces behind the building are allocated to other offices so should not be used during the day. The nearest car parks are at the Station or in the town centre (Jackson Square is the nearest). If you have problems parking please talk with your tutor who may be able to help.
In the evening there should be a few spaces in our car park that are allocated to Solution House or GEM.  So please park up at the far right hand end of the car park and definitely not in the spaces marked "Private Parking" or with a large red sign!