Success in the World of Work
Is Your English Good Enough?
If you want to be an effective Team Leader or Supervisor you need as a minimum an Upper Intermediate level skill (B2).  This would mean that:
You can read and write fairly easily, making occasional errors.  You can understand most conversations and can talk on familiar subjects at normal speed.  You can take part in conversations and use the language effectively for professional or academic purposes.
For a Manager you should have Advanced level skills (C1) which means that:
You can read and write with ease, making errors in complex / technical forms.  You can understand most conversations / lectures at normal speed, but specialised idiomatic usage is still difficult.  You can speak effectively in most common situations.
For Senior Managers to be able to operate smoothly and effectively with senior native English speakers inside and outside the organisation you should have C1 to C2 level and be approaching fluency.
How Good Are You?
Try our free on-line test to see if your English is good enough.  There are 25 questions at Intermediate / Advanced level.  Let's see if you have what it takes!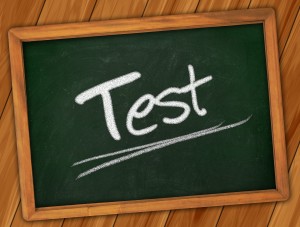 Go on, take the test!
Interested?
Get more information or book your place by completing this form:
Cambridge English: Business Vantage
This is an upper-intermediate level qualification in Business English. Passing it proves to employers that you are ready for international success.  It is set at Level B2 of the Common European Framework of Reference for Languages (CEFR). This is the level of English required for professional and academic settings at an intermediate standard. Reaching this level shows employers you can:
write short pieces of business correspondence, reports or proposals
read extracts from business publications
listen to, understand and contribute to discussions in meetings.
The content of Cambridge English: Business Vantage reflects everyday work and business tasks. By preparing for this exam, you gain skills that will be valued by employers
Proving your Business English abilities can open the door to career opportunities with a new employer, or help you achieve a promotion or develop your career.